An old ministry colleague wrote me out of the blue a few weeks ago, asking if I would join him on the radio for an interview. I was honored, and we enjoyed the process. Here is some background on my relationship with the show's host.
I was in full-time ministry in Richmond, Virginia for 10 years before moving to Russia. Part of what paid the bills was Christian counseling and coaching, but my main passion was to help build unity in the Christian community to see what might be possible if we only worked together. The ministry I was led to start was called Christian Ministries United, and I ended up playing a sort of facilitation role to get leaders from churches, other ministries, and the business community together to talk and pray about what God wanted from us.
One such leader was a lawyer that God had moved to Richmond a few years before me by the name of Chuck Crismier. He was (is) about as Southern California as they come, in both dress and manners, but he was welcomed into the difficult Richmond climate by the Christian leadership. His passion for waking up the Church to its true call, to obedience, and to its prophetic voice for the nation brought him into contact with me. I suspect he never could quite figure me out. I was relatively young. I didn't have a gift for public speaking or leadership. He once quipped that I was gifted at administration, but that was probably a function of my taking on the role of making sure everyone got together, and because I helped craft joint statements, such as during a controversy over having Robert E. Lee's portrait on the city's flood wall.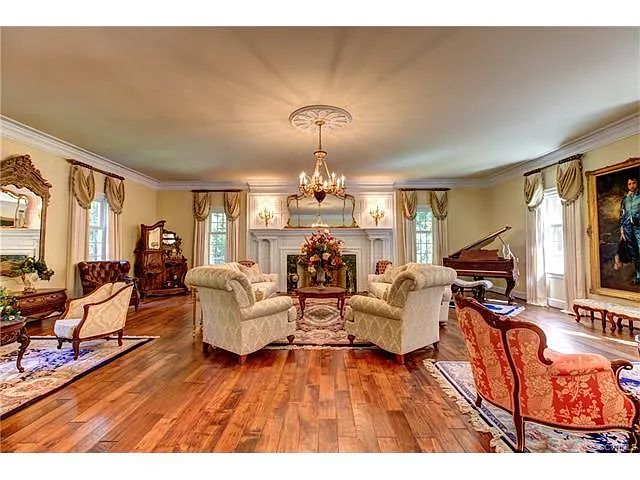 Chuck opened his home up for all kinds of functions, including our monthly leadership meetings and prayer breakfasts. It was always a treat to be in his home, an amazing multi-million dollar "Embassy on the James" as he called it. There also his radio ministry was located, and he interviewed me there a couple of times back in the early 2000's for his program Viewpoint. More recently, Chuck opened his home to me for a project I did in 2019, taking his whole downstairs for a week while I led trainings that we filmed.
Chuck must have liked something about my recent newsletter where I described the difficulty of our situation when we had to leave Russia suddenly in February of this year. What is interesting and unusual about my interview, and the way Chuck likes to do most if not all of his shows, is that he weaves current events, biblical prophecy, and discussion with me, our ministry, and the immediate situation and its impact on us. What seemed to surprise Chuck, for all the many years we have known each other, was my extensive background and interest in Russia that pre-dated my time in Richmond.